Your Greens candidate for Northcote
This is our chance to make history and turn Northcote Green.
But we can't do it without you.
Volunteer with us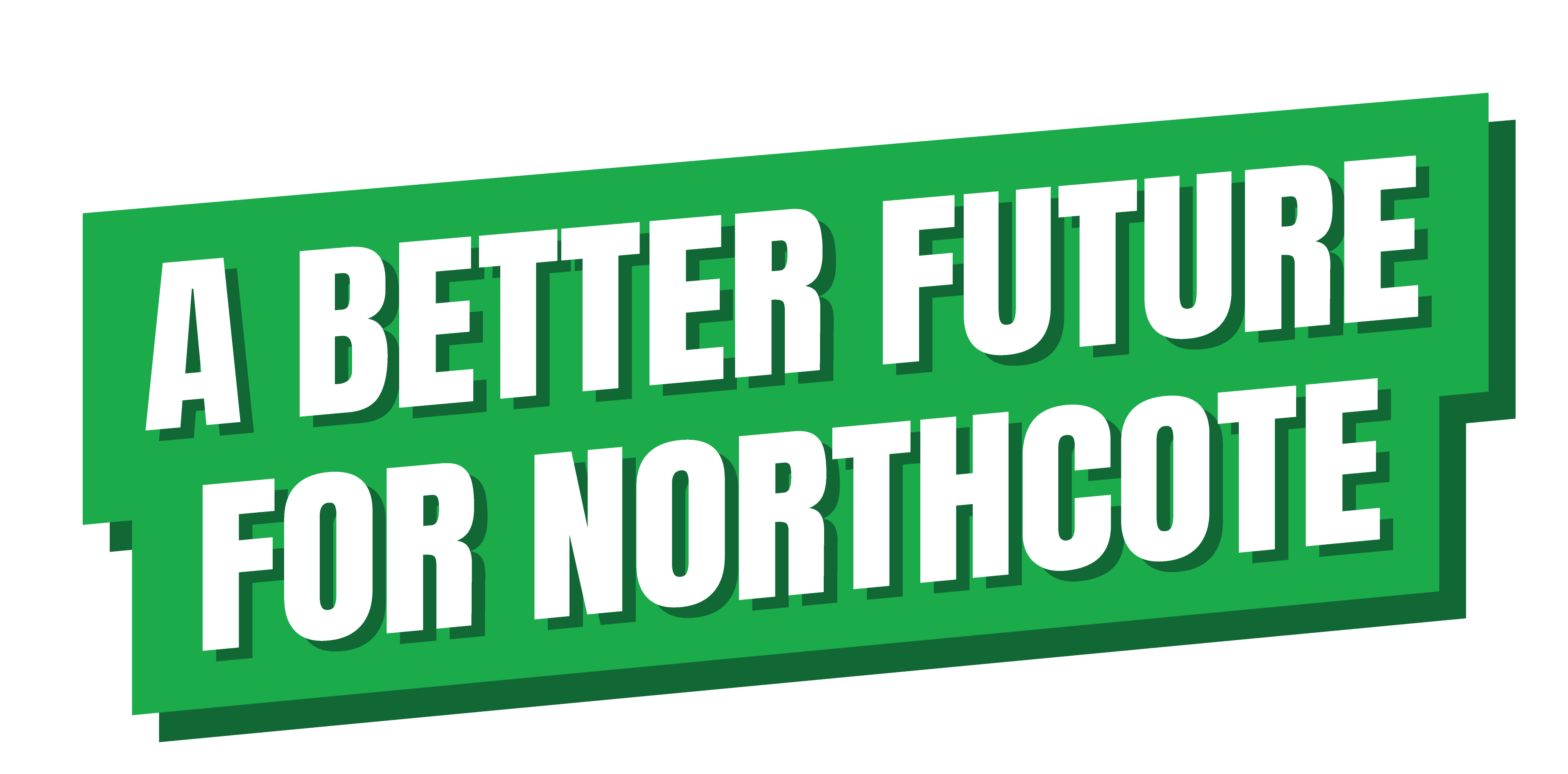 The Greens will fight for a better future for our community, our state and our planet.
With more Greens in parliament, we can tackle the climate crisis, make housing affordable and hold the major parties to account.
Here's our plan for a better future for the seat of Northcote, which includes the suburbs of Alphington, Fairfield, Northcote, Preston South and Thornbury.
Have your say!
Fill out the Better Future for Northcote survey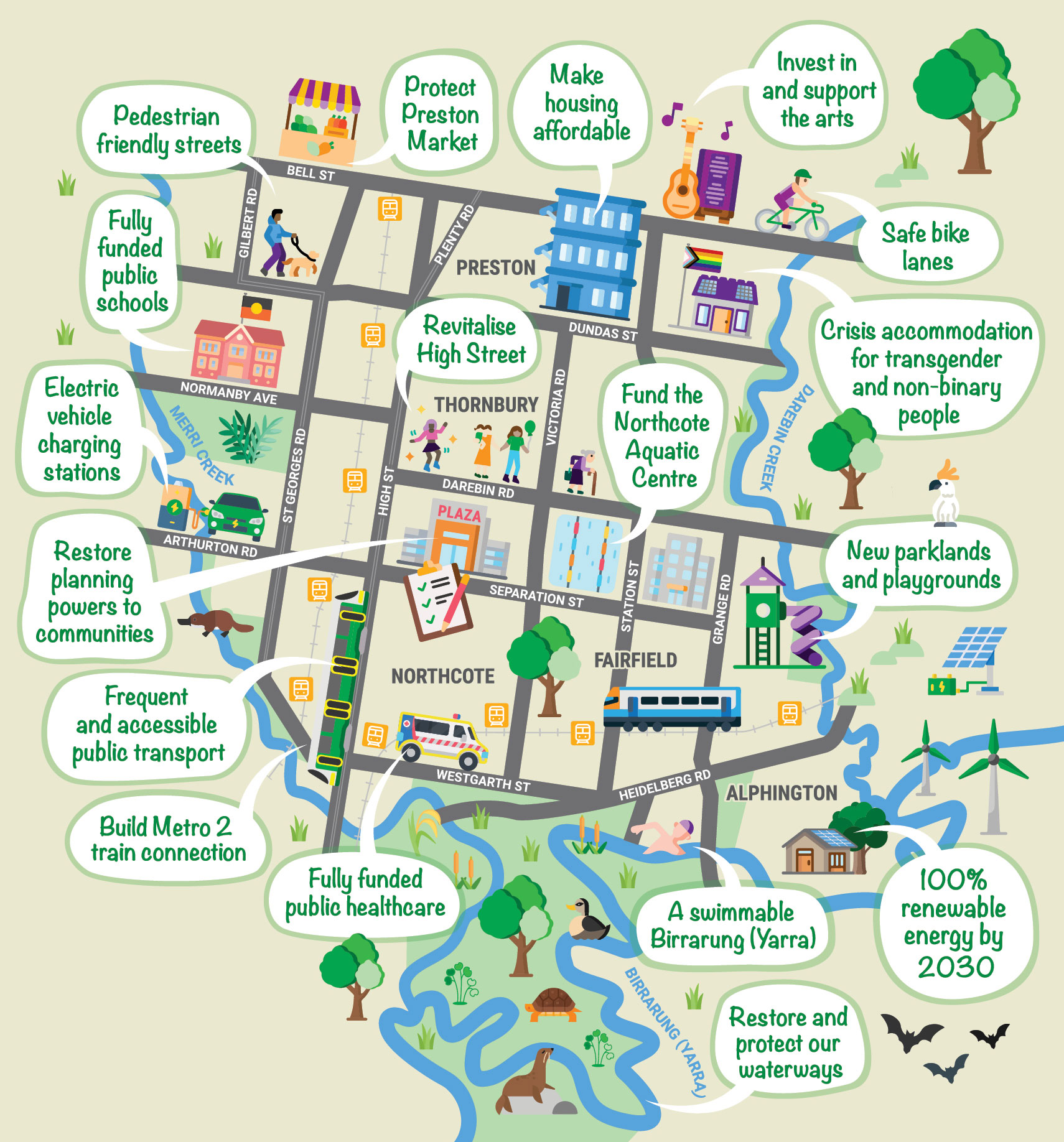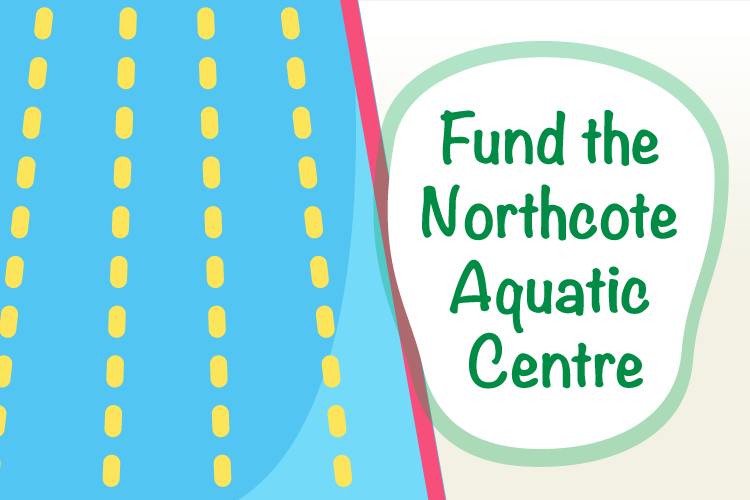 Fund Northcote Aquatic Centre
The Greens were instrumental in securing the redevelopment of the Northcote Aquatic Centre. This new centre will be Australia's first gas free, 6 green star aquatic centre. It will feature a new outdoor 50 metre pool, an indoor lane pool, warm water pool, leisure pool, splash pad and learn-to-swim pool as well as group fitness and a gym. This $63.5 million facility is being fully funded by council with minimal support from the state government. The Greens will contribute $10 million to this centre, so the council can pay off the loan sooner and invest more in other local community infrastructure.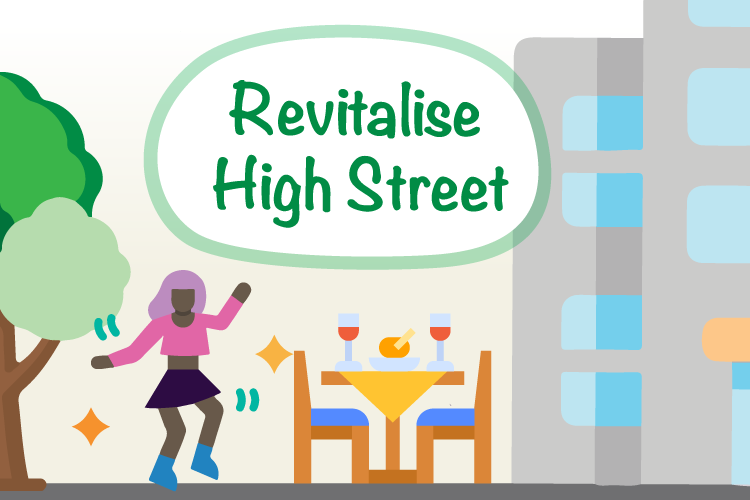 Revitalise High St
High St, north of Separation St in Northcote and Thornbury, has become a bustling hub of local shops, but the streetscape has a lot of scope for improvement. The Greens will revitalise this section of High St, making it greener, safer and more inviting with street trees, bike lanes and bike parking, more pedestrian crossings and safety measures, seating, outdoor dining spaces and pop-up shops in vacant shop fronts. We'll pay for this through our levy on vacant commercial properties, which aims to also have empty shop fronts filled, rather than landbanked.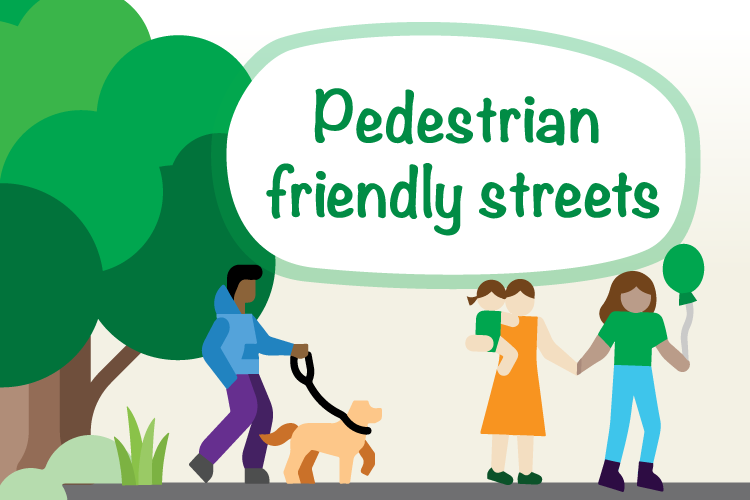 Pedestrian friendly streets
Pedestrian-friendly streets are essential to keep Northcote healthy, liveable and safe. The Greens will invest $20 million in fixing a number of risk zones, including kids crossing Bell St's bridge over the Merri Creek to Coburg High School, changing car park access to Bell Station to the west side, Station St at Wingrove Street Fairfield and the Miller St Roundabout. We will also increase safe crossing points along the length of Separation St and High St, and make improvements at the Plenty Rd intersection.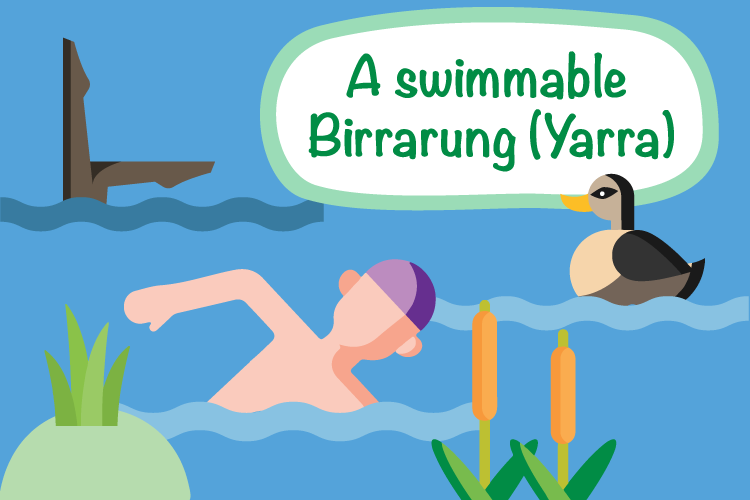 A swimmable Birrarung (Yarra River)
The Greens are committed to making the Birrarung swimmable again within reach of the CBD. We'll restore riverbanks, increase flows, reduce runoff from buildings, roads and footpaths, and improve the Yarra River Action Plan.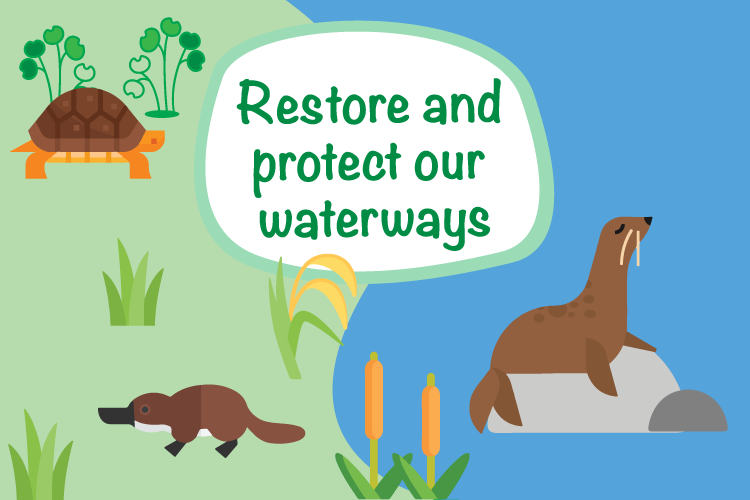 Restore and protect waterways and urban biodiversity
We all love the Merri and Darebin Creeks. The Greens have committed to a $1 billion a year Zero Extinction Fund, which would protect the bush as well as restoring urban biodiversity, creating thousands of jobs in invasive species management, weeding, tree planting and more.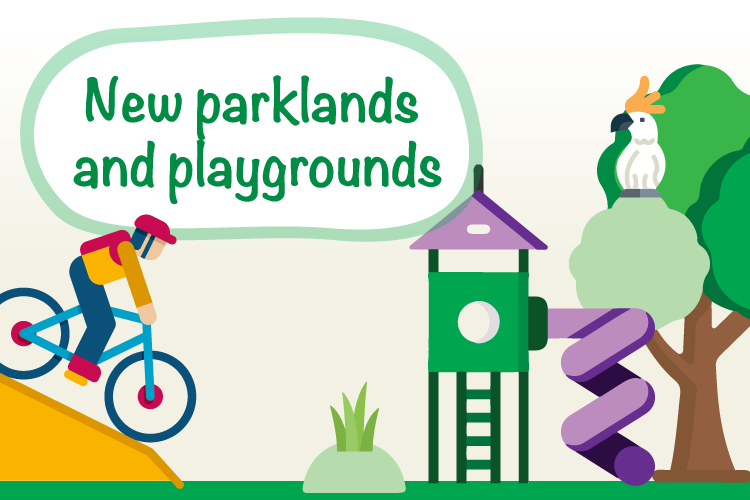 New parklands and playgrounds
The Greens will work with Darebin Council to continue to revitalise and create new parklands. We'll invest $1 million to create a new parkland at the Fairfield-Alphington Railway Spur, invest $1 million into creating a new parkland and playground on the Northcote Golf Course site, $500,000 for more safe off-leash dog parks, and $1 million to create new outdoor adventure activities, such as rock climbing bouldering walls and a dirt BMX track for kids.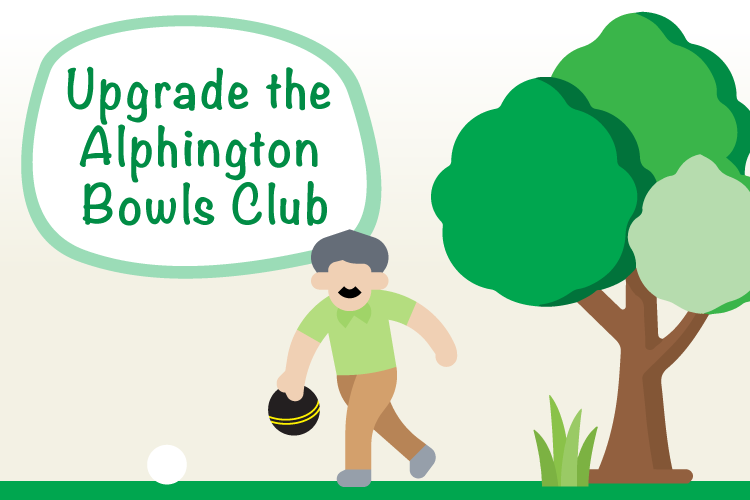 Upgrade the Alphington Bowls Club
The Greens will invest $4.5 million to upgrade the Alphington Bowls Club facilities and amenities, build a better multi-use community space and improve access. This will be a 6 green star equivalent rating with solar panels, insulation and water harvesting.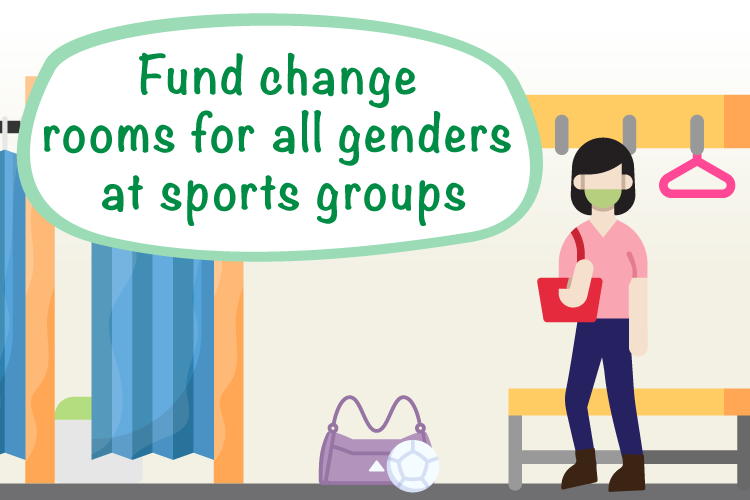 Fund change rooms for all genders at sports groups
The Greens will enhance girls, women and gender diverse people's participation in sport by ensuring our sports facilities have equal toilet and change room facilities for all genders. We'll invest $5 million for the redevelopment of the Bill Lawry Pavilion in Westgarth and others as needed.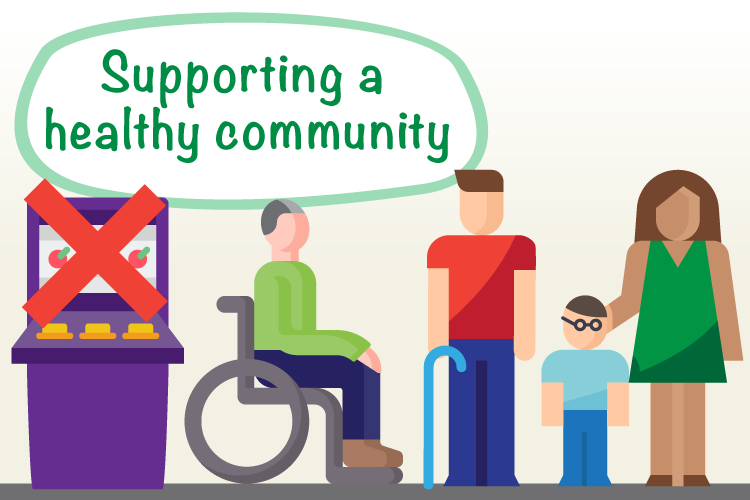 Supporting a healthy community
The Greens will invest in community mental health support services for kids and adults and tighten the laws for pokies venues. We'll also start the work to buy back pokies licences and phase out pokies.
Your vote is powerful.
We're less than 800 votes away from turning Northcote Green.
Last election there was a 4.3% swing towards the Greens in Northcote – we've turned Northcote Green before, and we can do it again. 
With more Greens in parliament we can keep the Liberals out and push the government further and faster on climate action, housing affordability and equality.
Volunteer with us
The Greens are proud to be powered by people, not big corporations. All of our big wins have been led by people like you who stepped up to make a difference.
Will you join us and help turn Northcote Green?